Mars Hydro
Mars Hydro SP 250 230w Cover 2x4 energy saving plant led growth light
Regular price
20,630.00 THB
Sale price
20,930.00 THB
Unit price
per
Tax included.
Shipping
calculated at checkout.
MH stops supplying SP250 now.
SP 250 230w Cover 2x4 energy saving plant led growth light
●【High-Efficiency Energy Saving Plant light】Consuming only 230w true output with 734 PCS LEDs, more scientifically and energy-efficient! Perfect for 2' x 4' flower stage, the higher intensity in a MARS HYDRO grow tent, reflective area, or by crossing over using multiple SP250

●【Increase Yield & Crop Quality in LED Grow】Newest SMD LED technology provide highest PAR/LUMEN output(660umol@18"), designed to replace a single-ended 400w HPS; makes you get 30% higher yield to compare OLD blurple led lights, the average yields is 1.8g/w (power draw)

●【UV & IR Full Spectrum Indoor LED Grow System】Cover with UV and IR, extremely good for plants grow and bloom, make your growing life easy and convenient; and designed in noise-free fanless led light bar, also a good choice for plant indoor grow side lighting

●【Waterproof Greenhouse Growing Light】 IP65 waterproof standard, quantum lights board covered by glue to protect the water from the light, no worry about high humidity greenhouse growing environment, 50% longer lifespan compared with other brand lights

●【Commercial LED Grow Light】 Come with waterproof and dimmable Mean Well Driver, power supply works on both 120VAC and 240VAC and 277VAC, suit for Large Rooms and Commercial Setups
Growing Feedbacks for SP 250
@Goliath Grower: Big Mac, Blueberry Mac, Mac N Cheese and Caramelicious x Macr, growing under 2pcs SP250
@YYC Green, Grapefruit Diesel-17 weeks growing in 4'x4' room
@Growing Answers, Pepper growing in different PH
We developed several lines of grow lights and Mars SP series is one of the greatest ones, great choice for home and commercial growers both.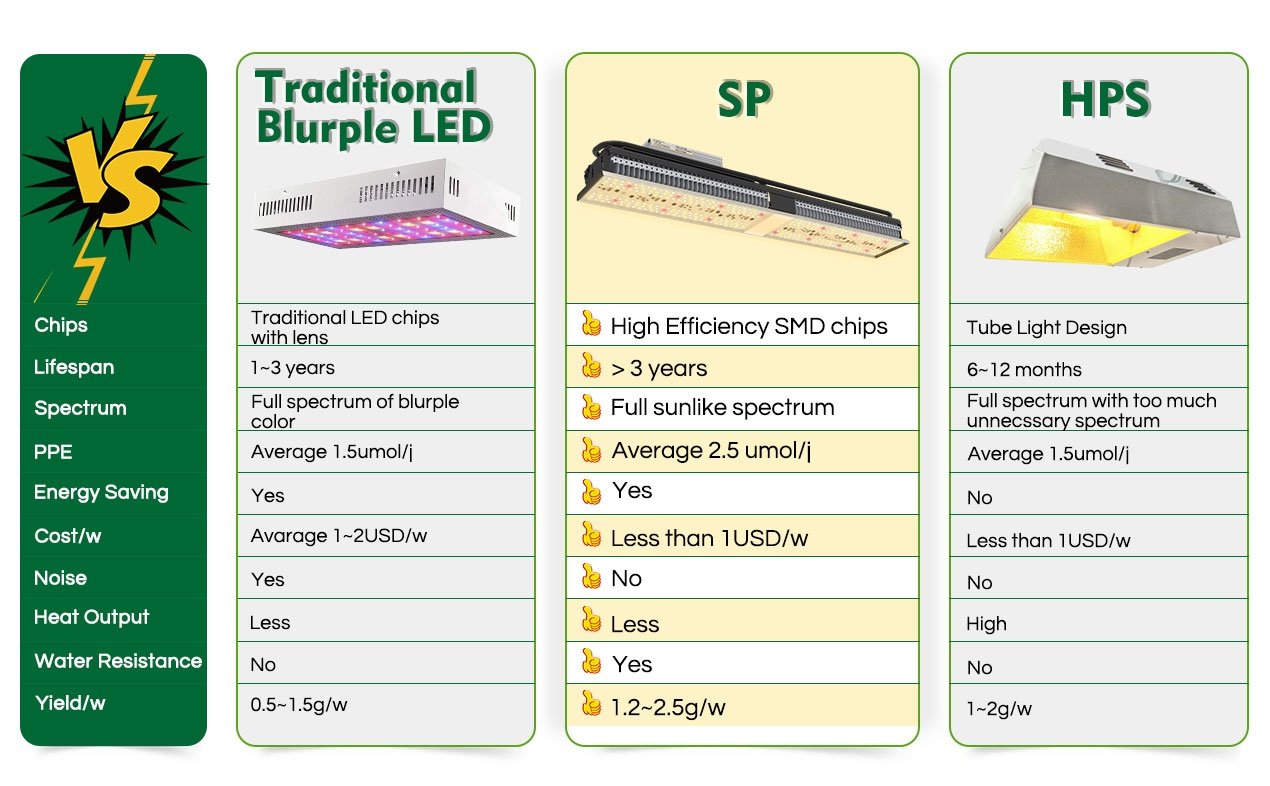 ---